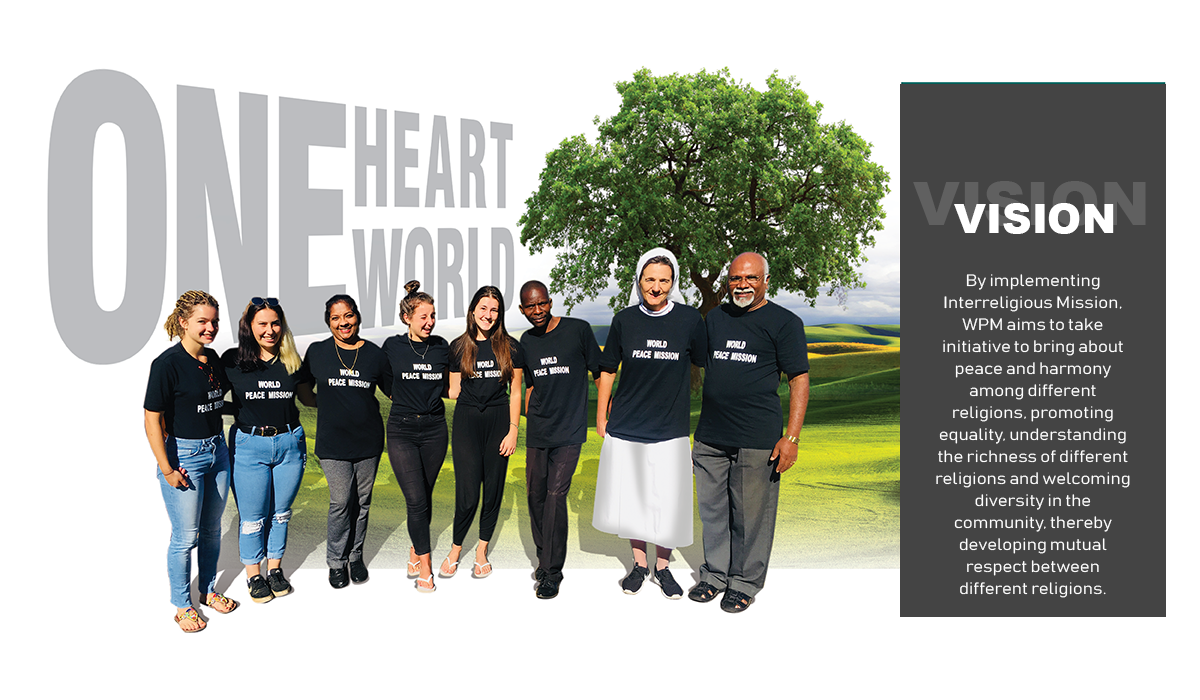 MISSION 
From One Heart to One World
Everyone has the power to make an impact; from the decisions you make every day
'Every time you make a difference in just one person's world, you are making a persistent change to many.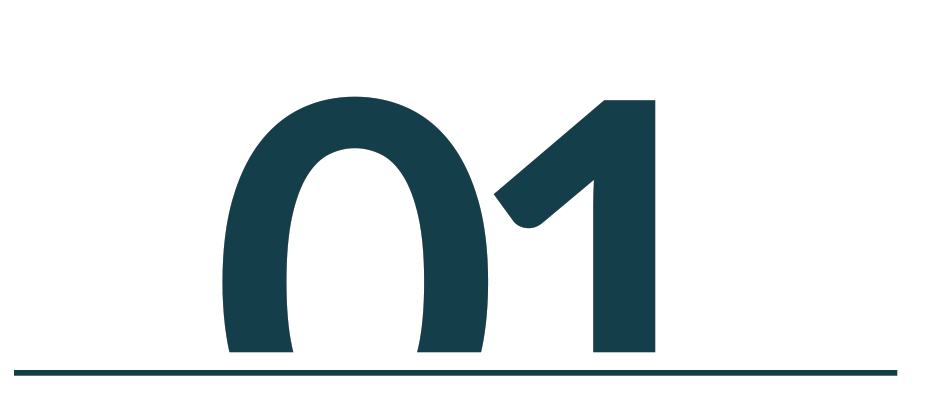 INTER RELIGIOUS DIALOGUE
The World Peace Mission has international encounters and interaction among members of different religions to break down the walls of division that stand at the centre of most of the conflicts as a threat to peace. This organisation aims to promote respect and collaboration between different faiths and religions. Inter religious pilgrimage is an important program of WPM to promote peace and harmony among different religions.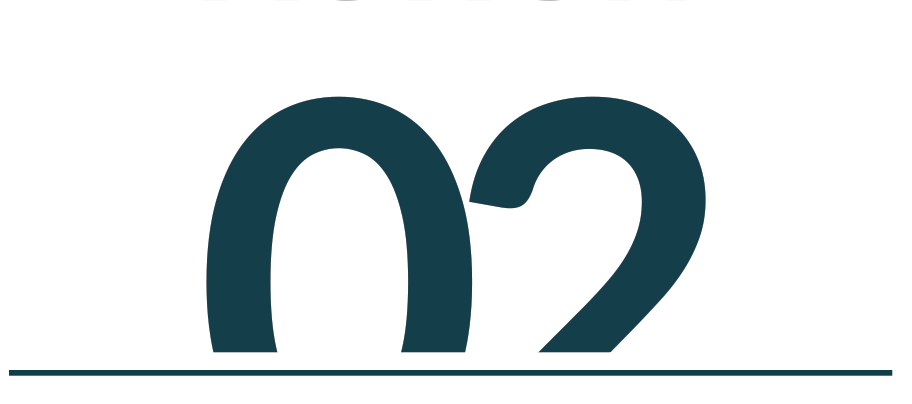 PEACE CLUBS IN SCHOOLS AND COLLEGES
A peace club is a great way for students to turn commitment into action. Through peace clubs the school creates opportunities for students to get involved in many social and charitable activities like supporting the physically challenged, orphans, the elderly and other social causes. These clubs in schools can also promote social changes, finding solutions in human relationships problems and the empowerment and liberation of people to enhance their independence and liberation.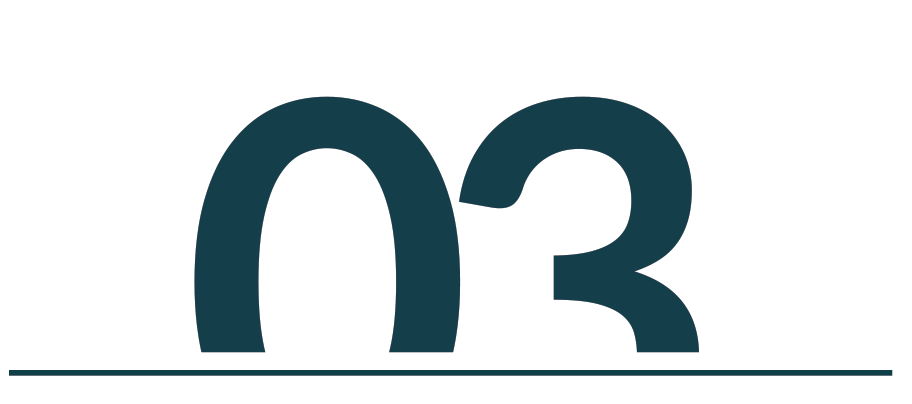 NATURE TOURISM
The modern world forgets human's interconnection with nature. From the stand- point of conservation, WPM promotes nature-based tourism, travelling to natural areas and conserving the environment and thus improving the welfare and lives of people. Nature tourism also raises environmental awareness among tourists.

SOCIO CULTURAL PROGRAMS
WPM conducts various socio cultural programs irrespective of the caste and religion to explore the talents and creativity of people in different parts of the world. Our main aim is communication beyond language and to promote intercultural life and teach about unity in diversity and enduring solidarity among the nations through films, music and various other art forms.

WORLD PEACE AWARDS
To promote peace and humanitarian issues and inspire others WPM announces World Peace Awards. This is mainly to honor humanitarian workers who crossed the boundaries of the world to render their selfless services relating to issues of peace, human rights, social justice and equality. These awards include WPM Peace and Humanitarian Award, Academician Award, Award for Media Excellence, Women Empowerment Award and Award for Excellence in Social Services.

UNIVERSAL EDUCATION
One of the most important aims of WPM is universal education i,e widespread availability of information world wide, freedom of thoughts and beliefs. The recognition that we are one species and the differences are minor relative to our similarities can only be achieved through a universal education. WPM promotes employability skill based training.
Action
peace garden inauguration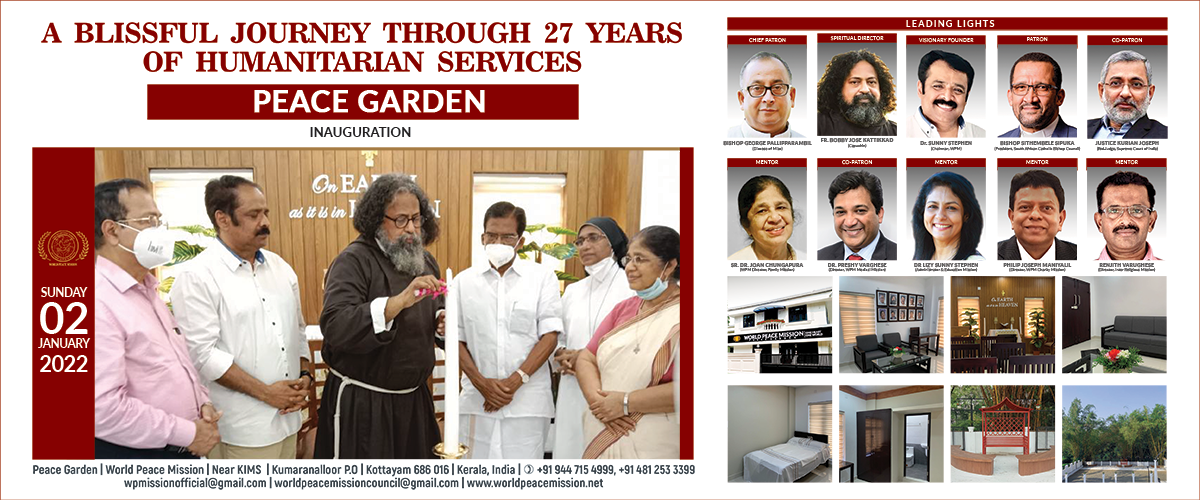 MISSION
To share our love, peace, compassion and friendship with people all around us irrespective of their origin and admitting everyone into our fellowship without prejudices or judgment, and with sincerity and faithfulness.  
VISION
 "On earth as it is in heaven" – humanity is one family; live and let live without walls separating people.
AFRICA
World Peace Mission
House No: 7
Ikwezi Lokusa Rehab Centre
EASTERN CAPE 5099
Mthatha , South Africa
AUSTRALIA
1 Kershope view
Clyde north 3978
Melbourne
CANADA
6106 Milbed Crt,
Niagra Falls
On L2H0J4,
Canada
 EUROPE
17,Careyroad,
Bournemouth
BH9 2XB.
 GERMANY
Geildorferstr.
33 50321 Brühl
Germany
NEW ZEALAND
12 Ropere Street,
Huapai, Kumeu,
Rodney district,
Auckland 0810,
New Zealand
SWEDEN
Kastvindsgatan
1 Lgh 1802, 417 14,
Göteborg,
Sweden
SWITZERLAND
Wannetal weg-
13 3326 ,
Krauchthal Bern.
Switzerland.
UAE
MF08,
AL GURGH Apartments
Oudmetha, Dubai
USA
1650, Park Ave
Newhyde Park
NewYork- 11040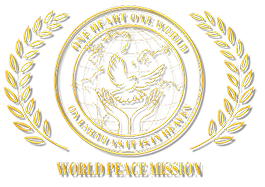 World Peace Mission
Ettumanoor P.O Kottayam 686 631 Kerala, India wpmissionofficial@gmail.com worldpeacemissioncouncil@gmail.com
Contact Info
Office : +91 481 253 3399
Enquiry :
 +91 4812533399
Family Counselling :
+91 944 715 4999 
Students Counselling :
+91 974 583 0910
copyright
Copyright@2021worldpeacemission.net All rights reserved
Copyright@2021worldpeacemission.net All rights reserved