Dear friends,
Twenty-seven years have passed since World Peace Mission started functioning. It has been ceaselessly working for a quarter century for world peace, love and social unity, to conscientize the world population, to proclaim goodness to make practical the factors for human relations and allied activities.
"Humanity is one; minds sans borders are one." World Peace Mission aims to spread this message, and through it to recognize humanity and promote love and the formation of human communities that stand united.
What the world today needs most urgently is peace. Peace is the foundation of morality, humanity, respectability, progress and success. Since several factors stand in the way of social cohesion, we notice a breakdown in relations among individuals, societies and countries. This augurs ill for world peace. The need today is to extend the messages of peace among individuals, families, universities and communities, and to establish peace by serving as role models. This target can be achieved to some extent.
This earth is the common heritage of all humanity; through loving collaboration, irrespective of colour and caste, we can establish a commonwealth of fraternity and love; World Peace Mission's action plan is the attainment of peace.It would be possible to eradicate apartheid, caste differentiation, racial segregation and fundamentalism from human minds only through creative projects, education and training. We can lay the basis for growth as humanitarians through classes for conscientization in schools and colleges, and sow seeds of peaceful life in the new generation.
The ministries provided by World Peace Mission comprise One Heart One World, Family mission, Charity mission, Educational mission, Medical mission, Green World mission, Empowering women, Media mission, Social justice, Peace garden for Elderly.
The unprecedented circumstances this year are a powerful reminder to humanity that we are all connected, that we impact each other as we live together in our common home on this earth, and we must all work together as a family to resolve the problems and issues that impact our lives. The UN has asked to propagate the theme for the 2020 International Day of Peace, "Shaping Peace Together" by spreading compassion, kindness and hope in the face of the pandemic. In order for us to shape the peace together, we must cultivate a mindset for building peace and keeping it our prime focus of daily life.
Thanks to everyone who has been cooperating with World Peace Mission in its ministries. Let us maintain sincere love, compassion, care and concern in the depths of our minds, and strive to uphold humanity and compassion. Let World Peace Mission serve as the setting for all such undertakings.
With loving regards,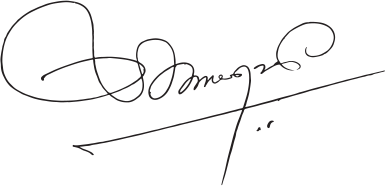 Sunny Stephen