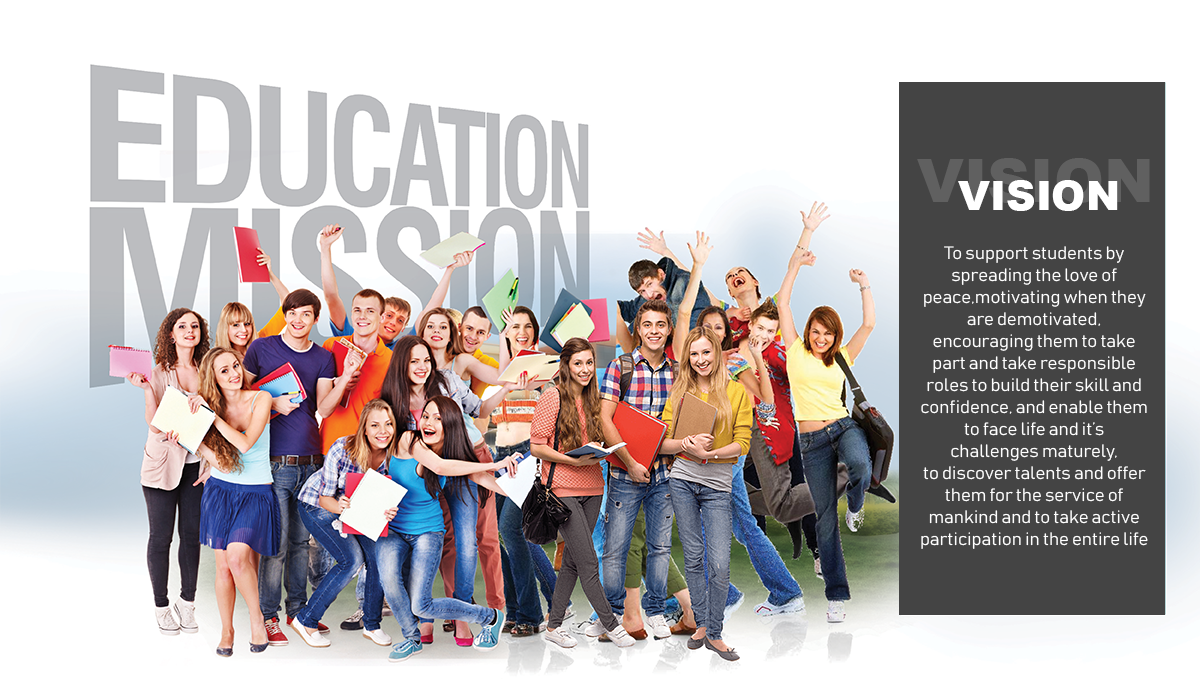 MISSION 
The right to knowledge - Peace through education
We keep every child in school, provide them to enjoy their childhood and their right to education;  
carving out a generation with a vision of global peace and universal identity.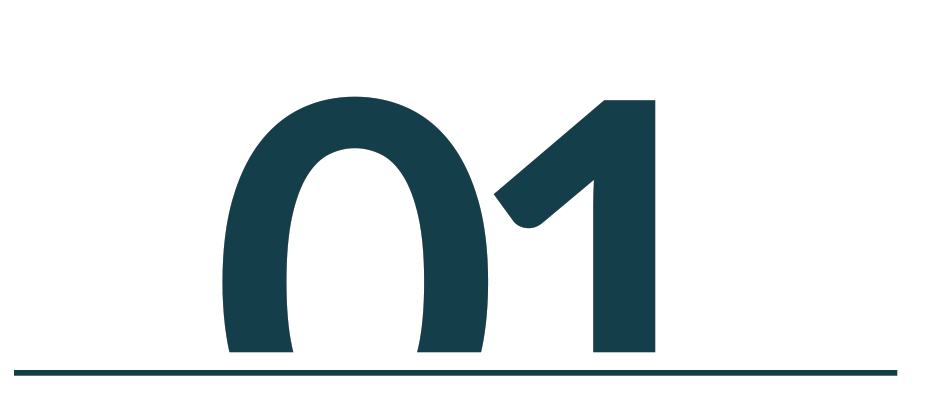 Value Education
It lays stress on character formation, personality development, peace and harmony at all levels, social commitment through the distribution of the book ESSENCE OF LIFE and through motivational classes. Conducts scholarship examinations at state level and the WPM Academy certificates and awards and scholarships to 10 schools and 10 students who succeed.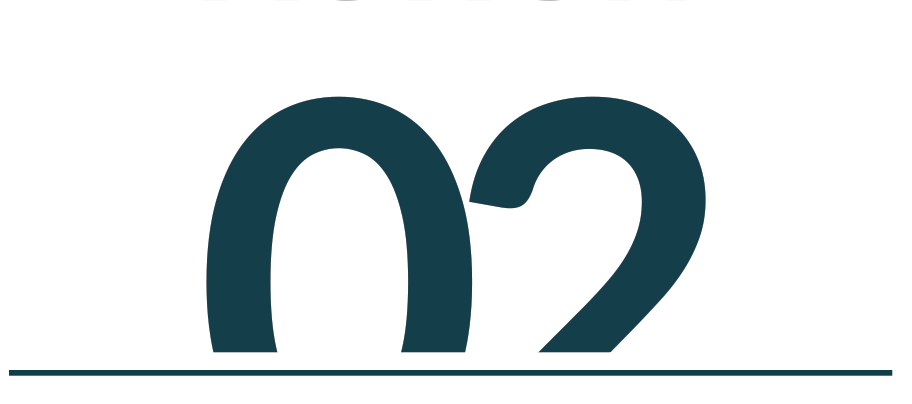 WORLD PEACE ACADEMY
World Peace Academy conducts regular PG, MPhil and PhD in social science in collaboration with TRADA institute of Social sciences under the Martin Luther Christian University (UGC approved) shillong. The WPM Academy also trains those with aptitude for social service, and on successful completion, provides avenues to employment in these fields.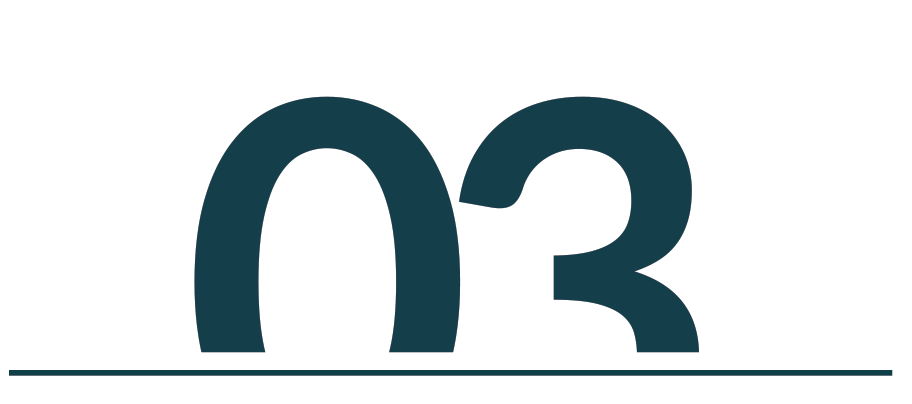 FREE EDUCATION
WPM extends its free educational endeavour to include the tribal communities and the marginalized in different regions of the world. The volunteers motivate the people to join in literacy programs. The courses not only incorporate reading and writing but also address their issues. They learn about their rights. It serves as a motivation to attend the classes.

EVENING COLLEGES
Evening colleges help those students who want to work and support the family.It is the same as day college in courses and curriculum but provide flexibility in timing.Not only the youth, the adults above 35 also can pursue their studies in evening colleges, to gain professional recognition by developing additional skills

INTERNATIONAL YOUTH FESTIVAL
WPM conducts an international youth festival every year for various musicals, dance and art forms. Students from schools and colleges from different countries participate in this fest.This would help young people to discover their talents and offer them for the service of mankind and to take active participation in the entire life.

NO WAR
WPM conducts campaigns against war. Make the public aware about the harmfulness of nuclear weapons, bio weapons and chemical weapons. Mass demonstrations, public lectures, seminars and symposiums are conducted in universities and colleges to promote peace.
Action
peace garden inauguration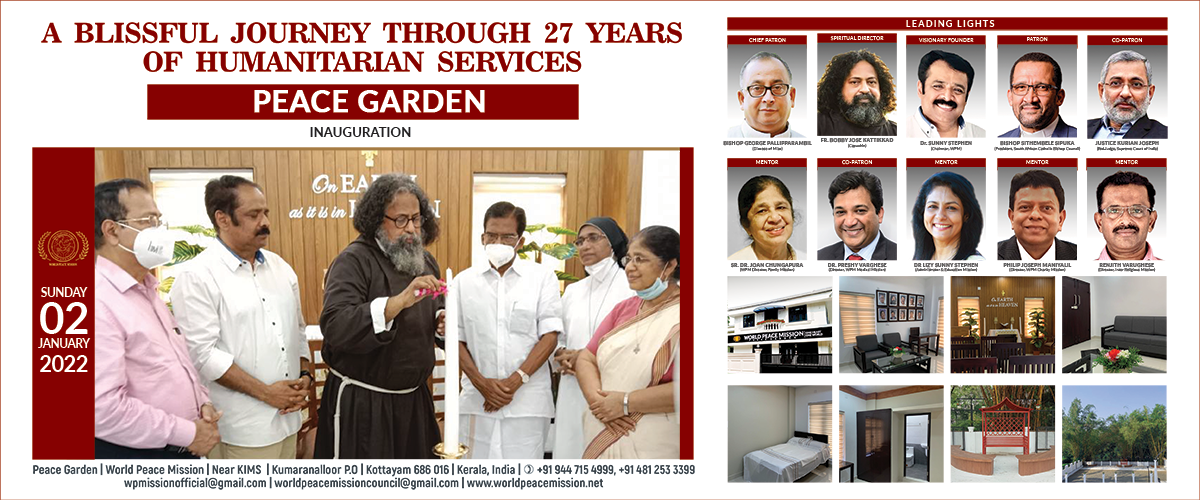 MISSION
To share our love, peace, compassion and friendship with people all around us irrespective of their origin and admitting everyone into our fellowship without prejudices or judgment, and with sincerity and faithfulness.  
VISION
 "On earth as it is in heaven" – humanity is one family; live and let live without walls separating people.
AFRICA
World Peace Mission
House No: 7
Ikwezi Lokusa Rehab Centre
EASTERN CAPE 5099
Mthatha , South Africa
AUSTRALIA
1 Kershope view
Clyde north 3978
Melbourne
CANADA
6106 Milbed Crt,
Niagra Falls
On L2H0J4,
Canada
 EUROPE
17,Careyroad,
Bournemouth
BH9 2XB.
 GERMANY
Geildorferstr.
33 50321 Brühl
Germany
NEW ZEALAND
12 Ropere Street,
Huapai, Kumeu,
Rodney district,
Auckland 0810,
New Zealand
SWEDEN
Kastvindsgatan
1 Lgh 1802, 417 14,
Göteborg,
Sweden
SWITZERLAND
Wannetal weg-
13 3326 ,
Krauchthal Bern.
Switzerland.
UAE
MF08,
AL GURGH Apartments
Oudmetha, Dubai
USA
1650, Park Ave
Newhyde Park
NewYork- 11040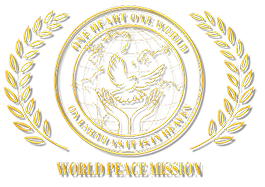 World Peace Mission
Ettumanoor P.O Kottayam 686 631 Kerala, India wpmissionofficial@gmail.com worldpeacemissioncouncil@gmail.com
Contact Info
Office : +91 481 253 3399
Enquiry :
 +91 4812533399
Family Counselling :
+91 944 715 4999 
Students Counselling :
+91 974 583 0910
copyright
Copyright@2021worldpeacemission.net All rights reserved
Copyright@2021worldpeacemission.net All rights reserved